From the madness of planning all-encompassing nuptials to the family chaos that ensues, and finally to the soft landing when it all works out in the end, we love wedding movies, which are more relatable than most big screen blockbusters—and that's probably why Hollywood will never stop making them.
Here's a list of some of The Watermill's favorite wedding movies, one of which even utilizes the Long Island wedding scene in the perfect way. Warning! Spoilers abound!
---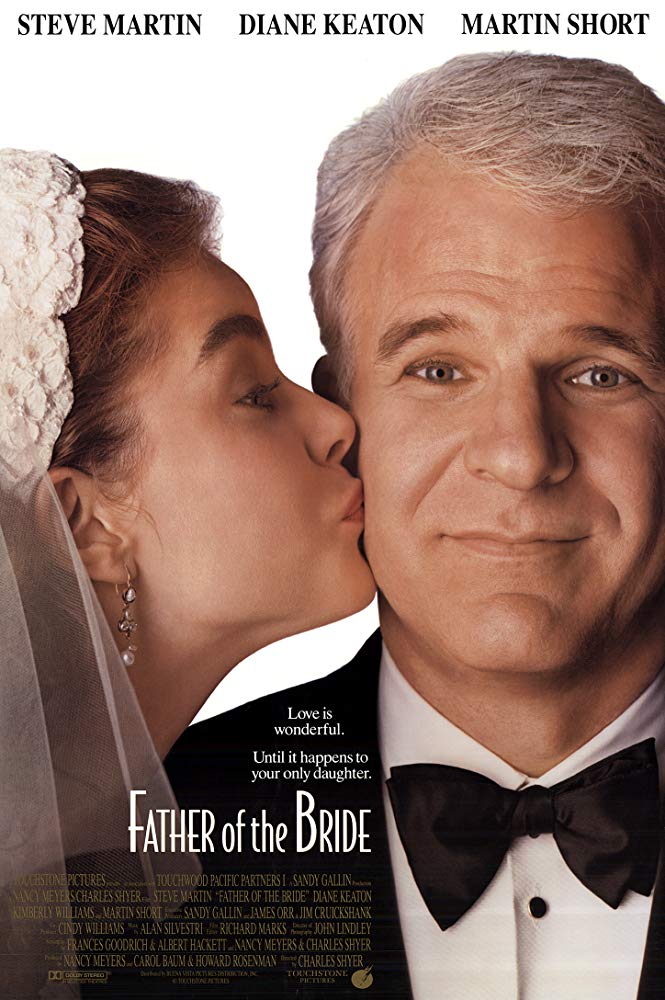 Father of the Bride (1991)
Steve Martin stars in this remake as a hapless dad who suffers the frustrations of hosting his daughter's wedding at the family house. Not only that, Martin's character George Banks isn't too keen on giving his little girl away to a man she has only known for three months. The movie features Martin's ability to mix his signature comedic quirkiness with plenty of heart and sincerity. Martin Short steals the movie as the eccentric European wedding coordinator Franck Eggelhoffer, whose high-priced services drive George to the brink of insanity, culminating in an incident in a supermarket involving the ratio of hot dogs to hot dog buns. It all works out in the end as, despite the numerous planning problems, the wedding is a success and George learns to accept his new son-in-law.
---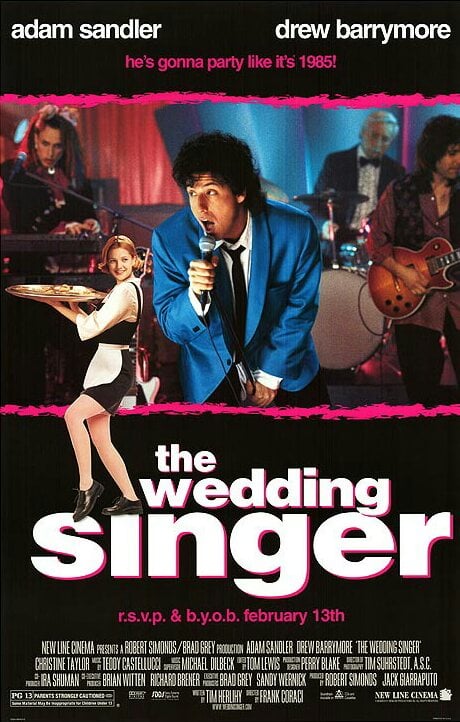 The Wedding Singer (1998)
This 1980s period piece sees Adam Sandler as Robbie Hart, a charming soft-hearted wedding singer from New Jersey, whose life falls apart when his long-time girlfriend leaves him at the altar. Wallowing in despair, Robbie is convinced by friends to get back to work, but he is so depressed that he ruins the first wedding he performs—ending in a brawl with the father of the bride. Robbie eventually bounces back thanks to event hall waitress Julia (Drew Berrymore) who is engaged to be married to an awful boyfriend, the philandering Glenn. The friendship between Robbie and Julia develops into much more, leading to a classically romantic scene where Robbie boards a plane and sings "Grow Old With You" to stop Julia from leaving with Glenn. He succeeds, with an assist from Billy Idol.
---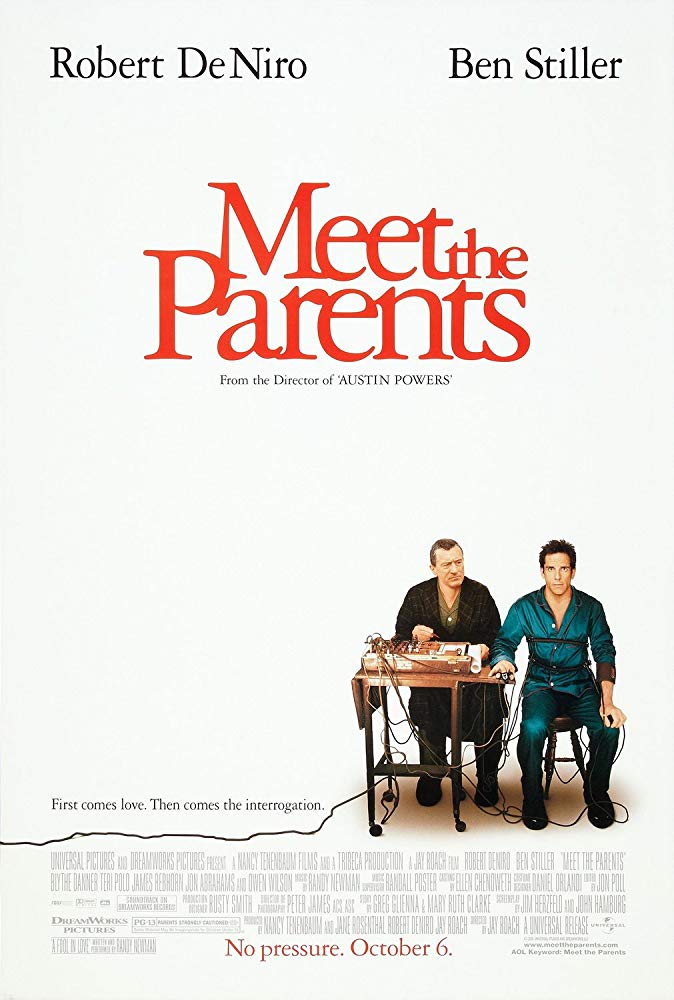 Meet The Parents (2000)
Ben Stiller stars as Gaylord "Greg" Focker, a Chicago nurse whose plan to propose to his girlfriend Pam goes awry when instead they are invited to attend the wedding of Pam's sister on Long Island. Once there, Greg must contend with Pam's terrifyingly intense father, Jack (Robert De Niro). A former CIA agent, Jack has a hard time accepting the bumbling Greg, who is prone to foot-in-mouth disease and an array of awkward scenarios, like accidently breaking his future sister-in-law's nose, setting fire to the family gazebo, and losing Jack's beloved cat Jinx. By the end, Greg manages to ingratiate himself into the family dynamic—yet it's obvious Jack still doesn't care for him. The movie prominently features the Long Island wedding scene, shooting many scenes on location in towns like Glen Cove, Old Brookville, and Port Washington.
---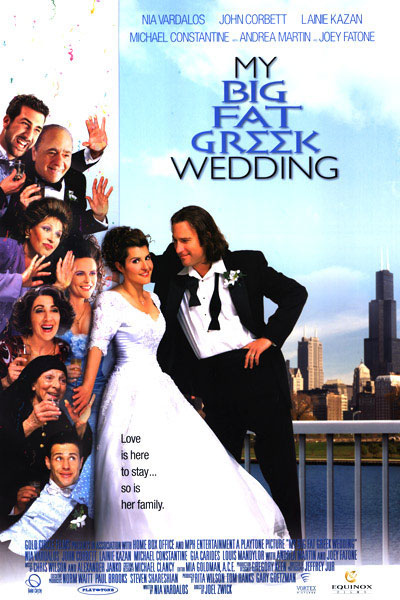 My Big Fat Greek Wedding (2002)
Fotoula "Toula" Portokalos (Nia Vardalos) has a big family, like, a really big family. Led by her staunchly proud Greek immigrant parents, Gus and Maria, the family is loaded with extreme characters with idiosyncrasies that would drive any bride and groom to be out of their minds. Toula meets eligible bachelor Ian (John Corbett), while waitressing. The two hit it off and Toula makes the difficult decision to try to integrate the decidedly non-Greek Ian into her overtly Greek family. This attempt is met with many obstacles, leading to numerous memorable lines and scenes, including Toula's Aunt Voula incredulously responding to Ian's vegetarian lifestyle ("He don't eat no meat") with, "That's OK, I'll make a lamb." Their traditional Greek wedding ends up going perfectly, and the newlyweds settle in to their new home next door to Toula's parents.
---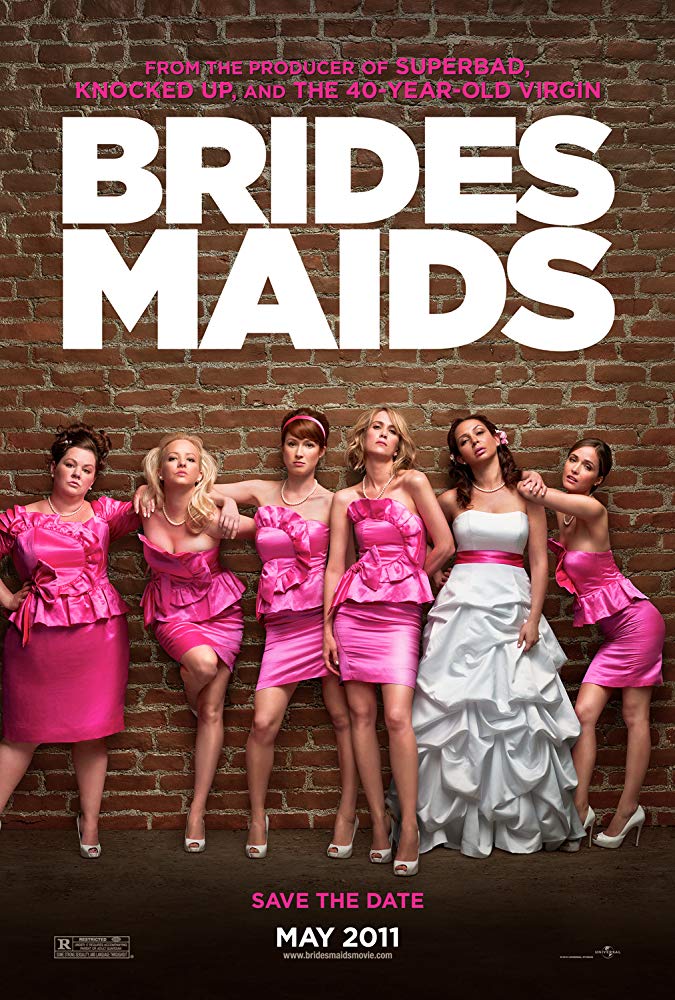 Bridesmaids (2011)
With an ensemble cast featuring some of the funniest women in comedy, Bridesmaids takes the bro-comedy formula in movies like The Hangover and turns it on its head. Annie Walker (Kristen Wiig) is a single woman whose best friend Lillian (Maya Rudolph) is set to be married. Lillian asks Annie to be her maid of honor, and this puts Annie in direct conflict with Lillian's other best friend, the rich, beautiful, and elite Helen (Rose Byrne). Amid a collection of hilarious situations, the downtrodden Annie fights to keep Lillian in her life, but a series of mishaps leaves her on the outside looking in—before a reconciliation brings it all back together. The cast is rounded out by Wendi McLendon-Covey, Ellie Kemper, and Melissa McCarthy, who received an Oscar nomination for her role as the gruff Megan.
---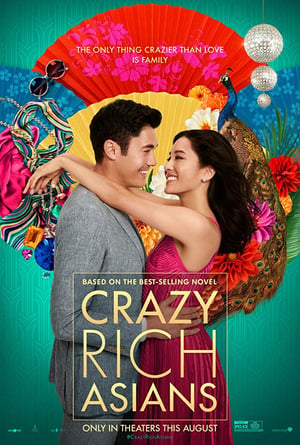 Crazy Rich Asians (2018)
Another wedding movie featuring an impossibly overbearing family and all the headaches that come along with them. This one starts with Nick Young (Henry Golding) inviting his Chinese-American girlfriend Rachel Chu (Constance Wu) to the wedding of his best friend in Singapore, where Rachel learns that her boyfriend's family is among the richest in that country. Opulent chaos ensues as Nick's mother (Michelle Yeoh) refuses to accept Rachel into the family, shunning her at every opportunity. Eventually, the pressure becomes so harsh that Rachel decides to dissolve her relationship with Nick—that is until a turn of events leads to a reconciliation between the couple. The movie was heralded as being the first major motion picture to feature a majority Asian cast since The Joy Luck Club in 1993.